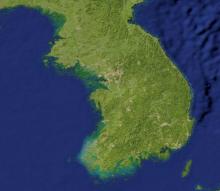 Voices from Oxford filmed a series of lectures at the Engage Korea conference held at Merton College in May 2013.
Here is a selection of those lectures:
Engage Korea is a student-driven humanitarian educational initiative which believes that pursuit of peace on the Korean Peninsula necessitates members of the global community who are well informed about the historical, political, social, and economic aspects of North Korea. To realize this vision, it provided a platform in Oxford in May 2013 for constructive discussions on better methods of engagement toward North Korea and link interested young people with information about relevant research and service opportunities.