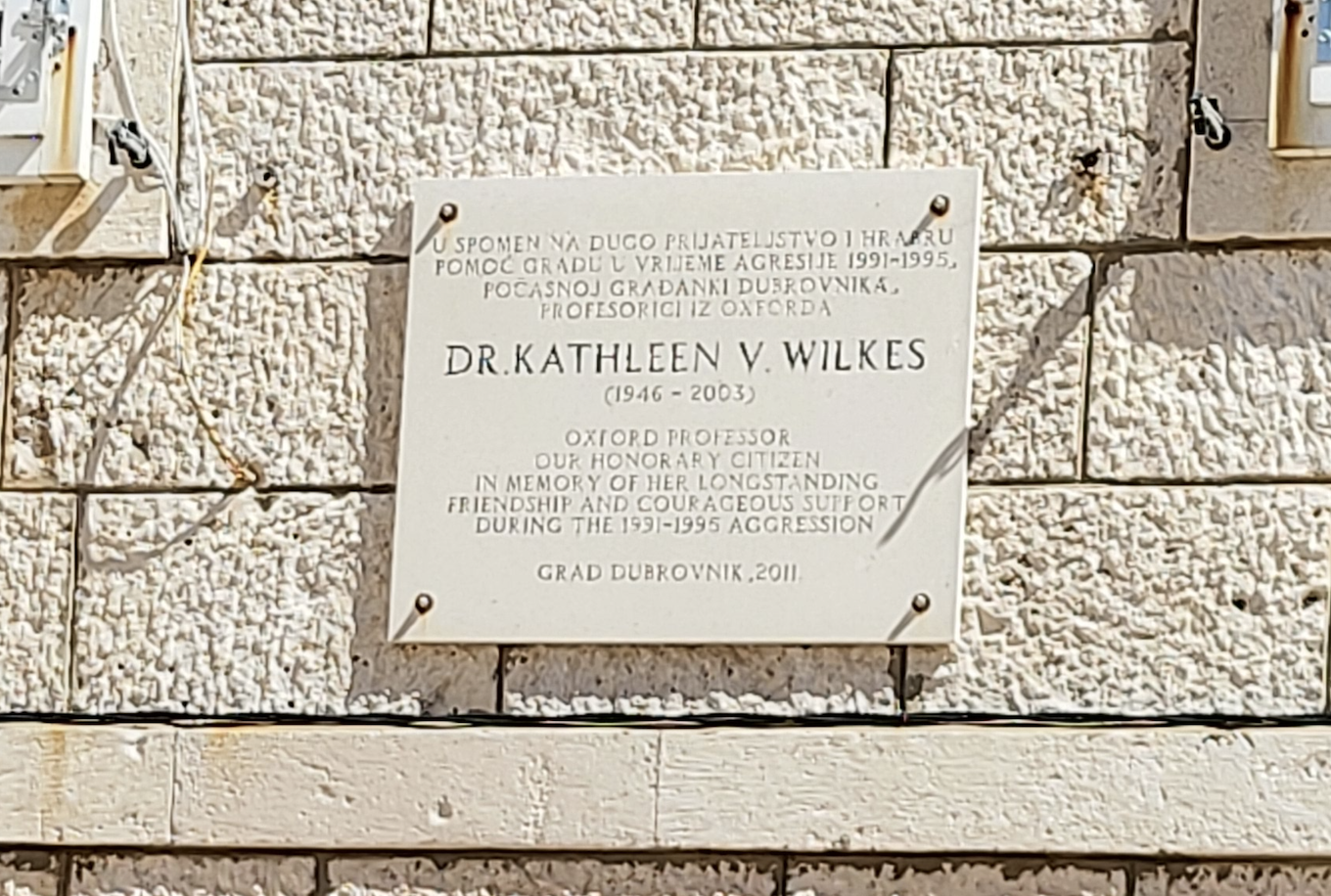 Photo: Denis Noble, photographed in Dubrovnik during 2022 Conference in Honour of Kathy Wilkes
Voices from Oxford joins the Inter-University Centre in Dubrovnik in honouring an extraordinarily courageous and widely-acclaimed Oxford Philosopher.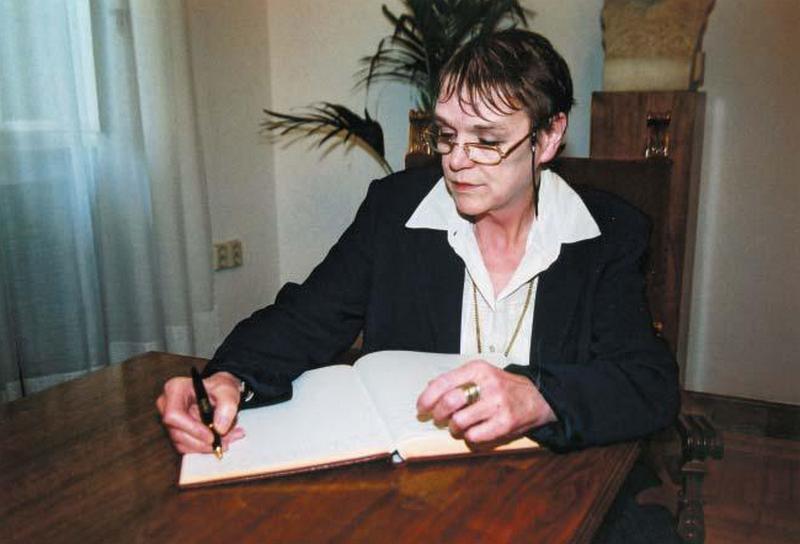 Kathy Wilkes was Fellow in Philosophy at St Hilda's College from 1973 until she passed away in 2003. She rapidly built a loyal following of students who still cherish her inspirational tutorial talents. She also contributed immensely to work in the philosophy of mind and behaviour, notably in a series of graduate seminars for many years organised together with Alan Montefiore and Denis Noble at Balliol. With Bill Newton-Smith, also at Balliol, she edited a journal known initially as the Dubrovnik papers.

She will always be recognised for her work in the former Communist countries of Europe. She was responsible in 1979, as Secretary of the Philosophy Faculty, for Oxford's magnificent and enthusiastic response to the call for help from academics in Prague, where she organised secret meetings in crowded flats to enable students to learn about philosophers whose work was not welcome to the Communist governments. For this work, she was later honoured with the Commemorative Medal of the President of the Czech Republic (awarded by Vaclav Havel in 1998). A few years later, she became involved in the Croatian war of independence and was made an Honorary Citizen of Dubrovnik for her role during the siege of Dubrovnik in 1991-2.

In April this year (2022), the Inter-University Centre in Dubrovnik held a meeting to celebrate her work. The lectures and other details of this tribute to Kathy Wilkes are all on the website of the Inter-University Centre 
The opening lecture at the meeting was given by Professor Denis Noble and is also available on the Voices from Oxford YouTube channel: